---
Pacific Green's role in helping achieve net zero by 2050
01 June, 2021
Dr Fatih Birol, executive director of the International Energy Agency (IEA), didn't mince his words in his introduction to a report in May.
"We are approaching a decisive moment for international efforts to tackle the climate crisis, a great challenge of our times," he said in the IEA's Net Zero by 2050 study.
"The number of countries that have pledged to reach net‐zero emissions by mid‐century or soon after continues to grow, but so do global greenhouse gas emissions. This gap between rhetoric and action needs to close if we are to have a fighting chance of reaching net zero by 2050."
At Pacific Green Technologies Group, we're fully on board. Our mission is to be a world leader in providing sustainable cleantech solutions to global warming and resource scarcity challenges. But how, exactly?
The IEA's report, subtitled 'A roadmap for the global energy sector', provides plenty of insights. First of all: focus on energy production. The energy sector is the source of around three quarters of the world's greenhouse gas emissions, says the IEA, so it plays a key role in tackling climate change.
That's why at Pacific Green we have been steadily deepening our involvement in the energy sector.
Our mission is to be a world leader in providing sustainable cleantech solutions to global warming and resource scarcity challenges.
From our origins as a provider of marine emissions control systems, we have diversified into solar power and energy storage and are now exploring opportunities in up-and-coming areas such as green hydrogen production.
These technologies will be key to achieving the carbon emissions reductions prescribed by the IEA, which significantly exceed those currently planned by national administrations.
As the report warns, "The number of countries that have pledged to achieve net‐zero emissions has grown rapidly over the last year and now covers around 70% of global emissions of CO2. This is a huge step forward. However, most pledges are not underpinned by near‐term policies and measures.
"Moreover, even if successfully fulfilled, the pledges to date would still leave around 22 billion tonnes of CO2 emissions worldwide in 2050. The continuation of that trend would be consistent with a temperature rise in 2100 of around 2.1 °C."
This brings us onto a second point in the report: all the technologies needed to achieve the necessary deep cuts in global emissions already exist, but their implementation needs to be massively increased.
The IEA report urges policymakers to "Make the 2020s the decade of massive clean energy expansion."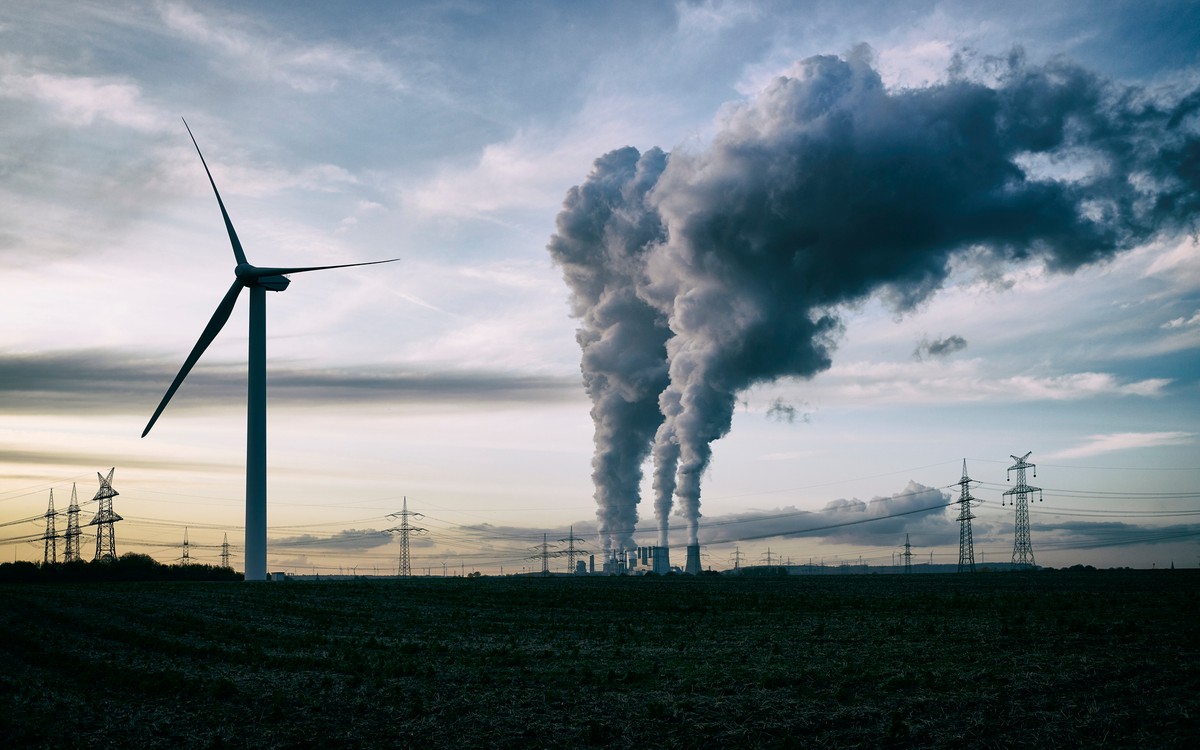 We couldn't agree more. We see rapid scalability as one of the key challenges facing the energy transition. And we're committed to building scale as rapidly as possible.
This is one of the reasons why we operate on a global basis and have forged strong partnerships with a wide range of industrial partners, including some of the largest power-related engineering groups in the world.    
We are also committed to rapidly expanding our operations globally, through organic growth and acquisitions, to meet the challenge of scale. As evidence of the speed at which we can move, consider the growth of the Pacific Green Energy Storage Technologies.
This division was born of an acquisition last year and within half a year we have been delighted to announce a pipeline of 1.1 GW of energy storage projects in the UK alone. The projects will leverage our joint venture with leading Chinese equipment manufacturer PowerChina SPEM.
Another cornerstone of the IEA's 2050 roadmap is technological innovation, a point to which we are again wholly committed.
Our early lead in scrubber technology was the fruit of a unique innovation in the market, and today we continue to seek out the most effective technologies to accomplish the needs of our clients and the demands of the environment.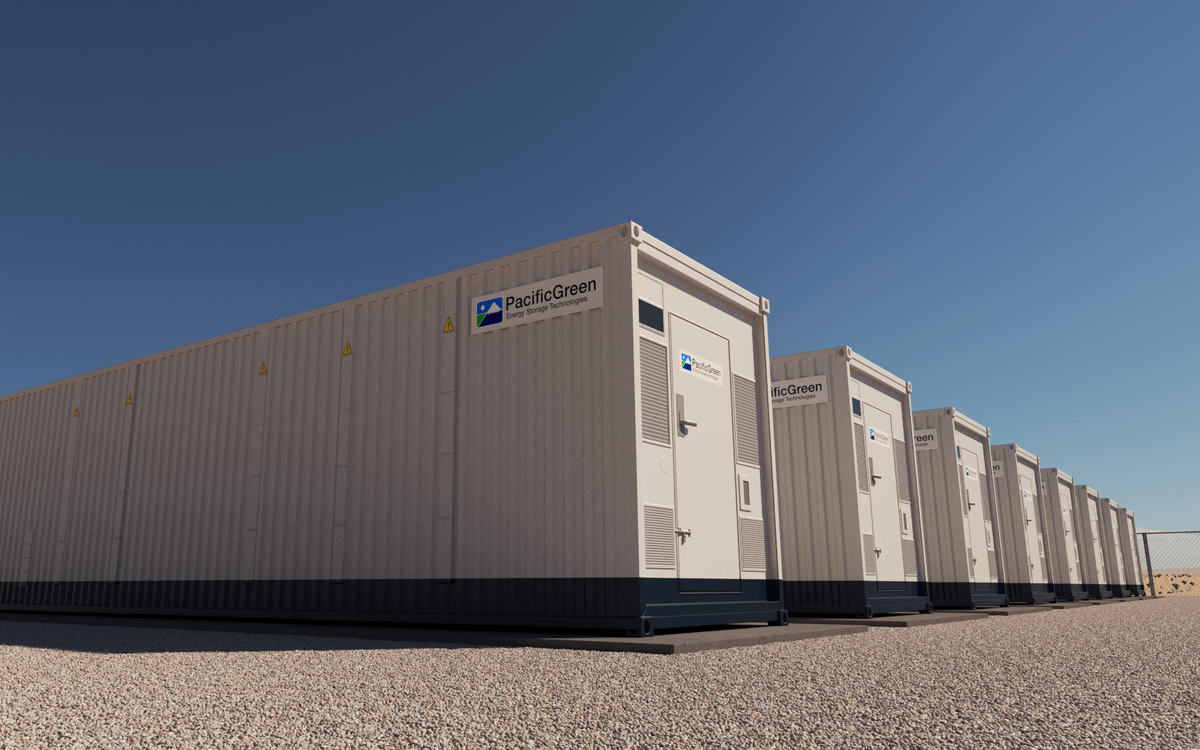 Battery Energy Storage Systems from Pacific Green Energy Storage
One example is in our preferred battery technology: while opting for lithium-ion, which offers market-leading levels of reliability, bankability and cost-effectiveness, we have chosen to specialise in lithium iron phosphate chemistries for our stationary storage projects.
These chemistries are environmentally safe because they are not prone to thermal runaway problems, and also do not use cobalt and so do not contribute to the growth of dangerous artisanal mining in the Democratic Republic of Congo, the world's leading cobalt-producing market.
Continuing with the theme of innovation, we are constantly evaluating opportunities in areas such as green ammonia and fuel cell technology.
We recognise that the most effective way to achieve rapid climate change mitigation is to adopt a wide portfolio of low-carbon generation technologies that can work in synergy to deliver cost-effective, carbon-free energy.
Two further areas in the IEA roadmap that resonate strongly with us at Pacific Green are around people and collaboration. "The transition to net zero is for and about people," says the IEA, echoing a central feature of our business ethos.
As a company, we are committed to equal opportunities and diversity. And as a developer and asset manager, we look to deliver benefits across all the communities we operate in.
More often than not, it's through the development of local partnerships and joint ventures that can help deliver local employment opportunities. 
Similarly, although our product portfolio is primarily aimed at energy generation and storage we also offer technologies that can improve the air we breathe and the water we drink. Going hand in hand with this commitment to local communities is our solid belief in the need for international collaboration.
In its roadmap, the IEA urges policymakers to "take international cooperation to new heights" and at Pacific Green we are proud to be a completely global company.
Our geographical footprint is expanding all the time, with recent appointments including executives in locations as diverse as Chile, China and the US. And we are committed to developing projects in markets ranging from Germany and the UK to Australia and the Middle East.
And that's only the start. To cite Dr Birol once more, "The world has a huge challenge ahead of it to move net zero by 2050 from a narrow possibility to a practical reality."